The girls and boys will just need to bring a full-size lacrosse stick (no fiddle sticks) each week which the coaches can help size. The stick should ideally be the length from their arm pit to the tip of their finger, but it is ok to keep it a little longer so you are not buying new sticks every year. We will be using soft lacrosse balls so mouth guards, helmets and googles are not required. Kids should wear cleats (soccer cleats are fine, just not baseball). No other pads are required at this age. See Below for some recomended begginer sticks.
Pro Tip : Write your childs name on all equipment, and water bottle :)

Girls
The STX Women's Exult 200 is a good basic stick for beginers which only costs $39.99 at DICK's Sporting Goods. There are other options including starter sets that include a bag and googles that you can select from. The STX Girls Crux 100 is $79.99 at DICK's Sporting Goods and the stick is a bit better.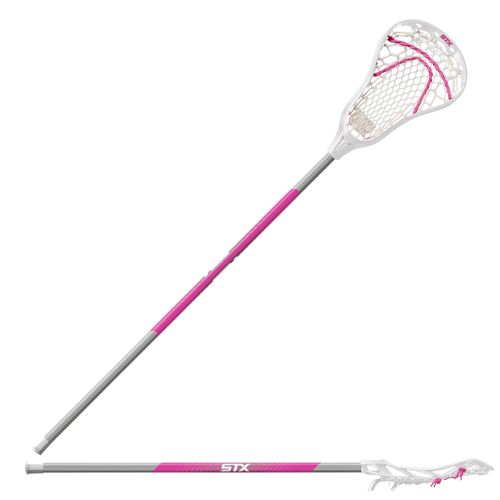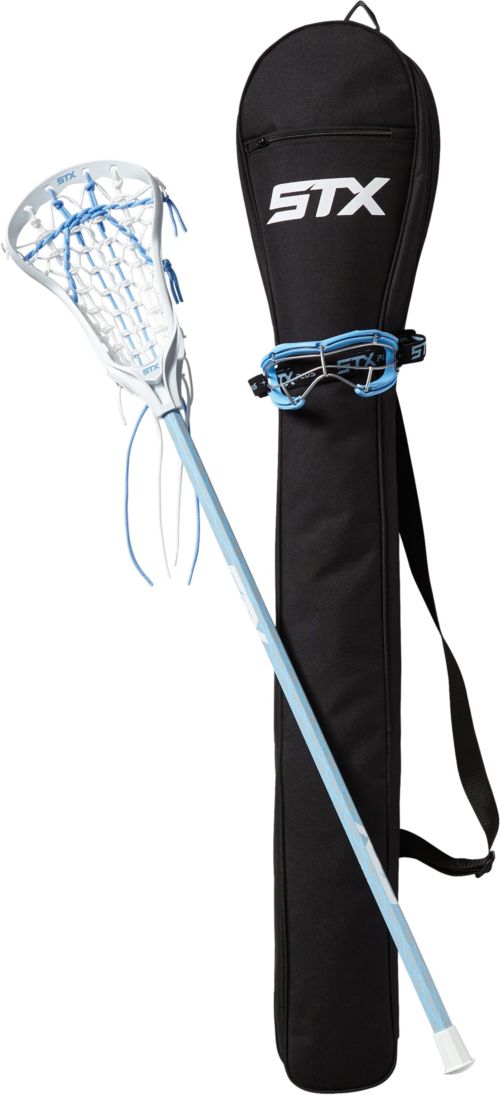 STX Women's Exult 200 Stick + the STX Girls Crux 100 Starter Pack
Girls sticks can be cut down to arm length and they can have a modified pocket which means that only half the ball is showing below the side wall.

Boys
There are a ton of sticks to choose from but our coaches recomend the StringKing Complete 2 Junior Attack which costs $69.99 at DICK's Sporting Goods. The stick is designed specifically for youth players including the pockets. The stick is legal through U10 so your son can get plenty of use out of it. Make sure to mark the stick somehow since many boys will have the same one on the field (i.e. colored tape or name).